Tue Oct 25 2022

Firmware v2.0.2 released:

Fixes lockups with some SanDisk cards when using the MIDI synthesizer. SCSI data transfers were not affected.
Fri Oct 07 2022
Firmware v2.0.0 released:
This release adds several major features:
MIDI routing system with OMS driver

Route MIDI over SCSI, USB and MPU-401/DIN ports
Add a MIDI port to your Mac

MIDI synthesizer

32KHz, 13.75-bit stereo sound
128 General MIDI instruments
13 drum kits
Three reverb effects
3D depth effect
Works with Mac and PC

USB interface

Serial terminal interface for monitoring and modifying parameters
Bidirectional MIDI interface

Fan controller with 8 temperature inputs

Control up to two PWM-enabled fans
Optional active control based on temperature inputs





Gabriel Knight on an LC475 using MacSD as both a storage device and a MIDI syntheszier through OMS:



Playing 80s and 90s MIDI files through Arnold's MIDI Player and OMS:



MacSD hosted on a Gateway 2000 486, used as a storage device and wavetable daughterboard to a SoundBlaster 16:


Thu Sep 01 2022
Firmware v1.1.2 released:
This update resolves a CD audio issue under DOS. Thanks to Chrissy and
retrobee
for the bug report and testing across a range of SCSI cards and games.
Tue Jul 12 2022
Firmware v1.1.1 released:
This minor update fixes an address error crash when running SCSI Director on the Mac SE. Thanks to
JDW
for the bug report and verifying the fix.
Sun May 22 2022
Firmware v1.1.0 released:
This update significantly improves HDD and composite device read and write performance at all clock speeds. These benchmarks were run on a PowerMac6100/60 with MacSD at 57, 48 and 33 MHz: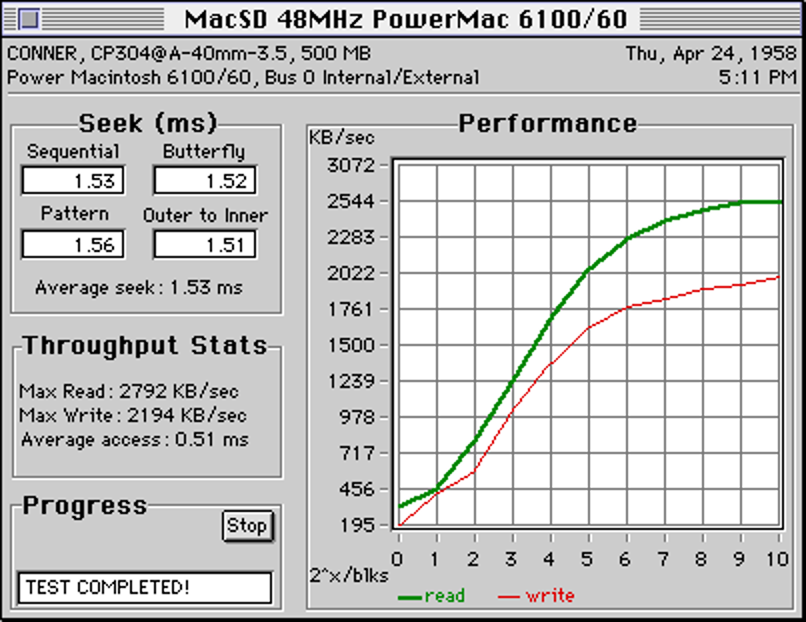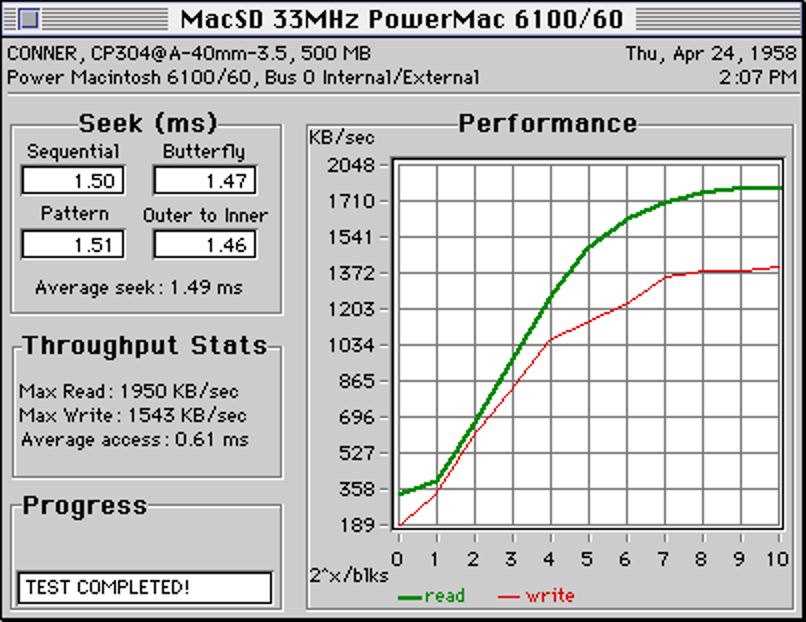 Sat Apr 23 2022
Firmware v1.0.3 released:
Fixed bug which prevented files from being found in directories with many items.
Filenames sent to the Commander application are truncated beyond 31 characters to prevent invalid HFS filename errors. Three character file extensions are preserved.
Thanks to Eric Jiang for the bug report and card image.
Sun Dec 12 2021
Firmware v1.0.2 released:
More CD audio fixes for DOS. These issues affected the titles EF2000 and Lost In Time:
Fixed faulty CD audio endianness detection on discs with one audio track (Lost In Time).
Fixed inadvertent CD audio volume adjustment.
Playback of non-audio regions of the disc is prevented (EF2000).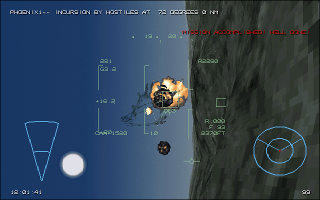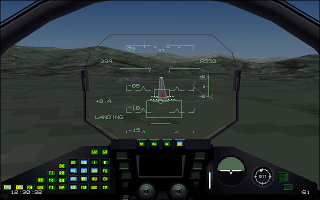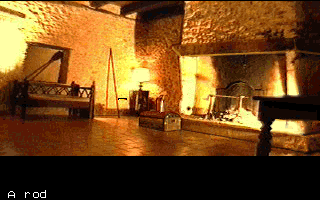 Thu Nov 25 2021
Firmware v1.0.1 released:
CD audio fixed for MSCDEX 2.23 with ASPI2DOS.SYS under MS-DOS 6.22. Depending on the application, starting CD playback would result in no audio or hanging the computer. The fix was verified on an Adaptec AHA-1510 and may extend to other ASPIxDOS.SYS drivers. Data transfer under ASPICD.SYS and ASPIDISK.SYS continues to work properly.
Sun Sep 26 2021
Firmware v1.0.0 released:
This major release adds support for MacSD Commander: A Macintosh application which can browse and transfer files from the FAT32-formatted SD card. Files can be copied to any mounted volume on the Mac. Commander is available as a zipped volume image which can be used with MacSD's composite device feature.
Mon Jun 14 2021
Firmware v0.11.1 released:
Fixed CD audio seek regression.
Wed May 12 2021
Firmware v0.11.0 released:
Now compatible with Windows 98 and Windows XP, including CD changer and audio functions. Tested with Adaptec 29xx-series SCSI cards.
Added eject_button option for hardware CD eject buttons on the X,Y and Z headers, able to cycle through the disc catalog in either direction.
Added soft_eject_alert option for beeping on a software eject event.
Added digital filtering for CD audio, greatly reducing clicks and pops when resuming or changing audio tracks.
Fixed LUN handling, resolving cloned drives on some platforms.
Added convert_images composite option for converting HFS volume/partition images encoded in MacBinary, DiscCopy, etc format to raw.
Wed Apr 21 2021
JDW has published an excellent, detailed video review of MacSD on
his YouTube channel
, covering installation in an SE/30, configuration, image transfer, benchmarking and more:
Sat Mar 20 2021
Firmware v0.10.2 released:
Easier firmware updates for modern Mac users: Partitions of type 0x0B created by MacOS are automatically converted to type 0x0C (required by bootloader v0.5.5) when booting without the BL jumper.
Fixed intermittent failure to mount the first volume image in a composite device under System 6, resulting in an "Initialize disk" dialog.
Wed Dec 16 2020
Firmware v0.10.0 released:
New composite device type:

Mount multiple partition images at once under a single SCSI ID.
Supports floppy, MiniVMac, HFS, MFS, ProDOS, FAT images and more.

Support added for 0x0B partition type (excludes firmware updates under bootloader v0.5.5).
File and directory names in configuration file are now case insensitive.
Mon Oct 26 2020
Firmware v0.9.2 released:
Fixed non-indication of some fatal error conditions affecting firmware v0.8.0 to v0.9.1.
Mon Oct 5 2020
Firmware v0.9.1 released:
Fixed init lockup on some cards when overclocked.
Additional error checks for hdd/cdrom config sections.
Mon Sep 28 2020
Firmware v0.9.0 released:
HDD devices may now be mapped directly to MBR partitions for >4GB capacity.
Fri Sep 25 2020
Firmware v0.8.0 released:
Support added for external LEDs connected to the expansion port.
Added configuration options for adjusting on-board and external LED intensity independently.
Maximized CD audio gain and resolution for all three system clock speeds:
| | | | |
| --- | --- | --- | --- |
| | 33 MHz Default | 48 MHz Overclock | 57 MHz Overclock |
| DAC resolution | 12.45-bit | 13.02-bit | 13.28-bit |
Wed Sep 23 2020
Firmware v0.7.1 released:
Optimizations for CD playback under 48MHz and 57MHz overclocked modes.

Sat Sep 19 2020

Support for >4GB disk images is in progress. In addition to image files on the main FAT32 filesystem, HDD devices may be mapped directly to the other primary paritions on the SD card. These partitions can be managed in Linux using dd.
Mon Sep 14 2020
Firmware v0.7.0 released:
CD audio fixes
Improved clock stability
Overclocking options for increased performance and higher quality audio:
| | | | |
| --- | --- | --- | --- |
| | 33 MHz Default | 48 MHz Overclock | 57 MHz Overclock |
| Configuration | system_clock_mhz=33 / none | system_clock_mhz=48 | system_clock_mhz=57 |
| Card frequency | 16.5 MHz | 24 MHz | 28.5 MHz |
| Maximum transfer speed | 2.06 MB/s | 3.00 MB/s | 3.56 MB/s |
| CD audio DAC resolution | 12-bit | 13-bit | 13-bit |

Sat Sep 12 2020

Firmware v0.7.0 is in testing and adds two overclocking modes, increasing the system clock to 150% and 178%.
Thu Aug 27 2020
Added CAD/STL file for the 3.5" bay mounting bracket in the
Files
section.
Thu Aug 13 2020
Firmware v0.6.9 released:
Added 11-flash error code for FAT32 filesystem/format errors
Added 12-flash error code for [disc] entry configuration errors
Tue Aug 4 2020
Firmware v0.6.8 released:
Improved CD audio playback